Good Morning Peeps!
I've been so crazy busy this month with birthdays, camping, huge storm that hit our town and volunteering at the school with my tiny humans that I'm alittle behind on my project. Better late than never though right?
This month I choose to use the Flower Unicorn as my inspirational project. You can purchase her here.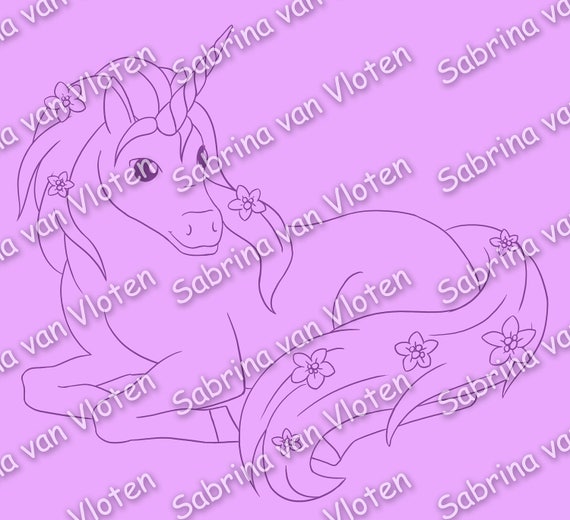 And here's what I have created with her.
This is a 5x7 piece colored using this months copic coloring project class at Kit and Clowder. Aylce is an amazing teacher! When you purchase a class from her you recieve so much more than just the class. She has a printout with step by step instructions, a lengthy video of her creating the project and the best part is she is always willing to help you out if you get stuck or have any questions.
I would love to enter this project into the following challenges.